AM027-5
-【Premium Seamless Hand blown Design】
-【All in One Mixing Glass Bar Set】
-【Durable and Perfect Gift 】
-【Mix Like a Pro】
【Premium Seamless Hand blown Design 19 oz cocktail mixing glass is mouth blown and hand finished by experienced man.Premium seamless mix glass is handcrafted from 100% lead free ultra-clarity crystal glass.High-end crystal cocktail mixing glass set offer you a superior straining experience.
【All in One Mixing Glass Bar Set】Mixing glass bartender set is made for cocktail and other drinks.This bar mixing glass set comes with 19 oz seamless mixing glass,double jigger,shinning polished strong strainer,super spoon and muddle.Everything is ready for you to make professional quality cocktail drink.
【Durable and Perfect Gift 】5 piece cocktail mixing set is made with premium craftsmanship.Glass mixing pitcher with thick wall and heavy weighted bottom and round rim and olecranon spout makes it easily to strain and smooth pour.Other tools and accessories are designed with sturdy 304 stainless steel which is durable,rust free,shinning was built to last.Bar set with mixing glass is a ideal gift for special person or occasions.
【Mix Like a Pro】With this mixing glass bartender set,you will enjoy to entertain for guests like a professional bartenders. Mixing tasty drinks for your friends,family or yourself at home anytime.This high-end crystal bartender mixing glass set is perfect for Old Fashioned,Manhattan,Martini and cocktail.Stir and Strain will be easier which can let you achieve amazing straining experience.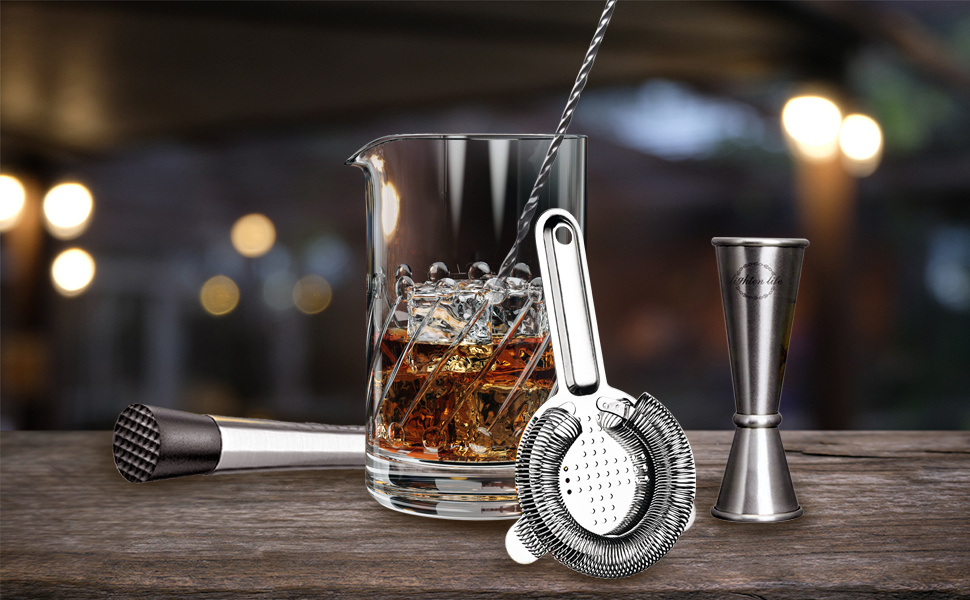 Have all for you to make professional quality cocktail drink
The cocktail mixing glass set includes ultra crystal 20oz heavy mixing glass, double jigger, shinning polished strong strainer, super spoon and muddler. Have everything what you needed for making cocktail.
Our cocktail mixing set is high quality and super fun, also,it is easy to use.
This cocktail mixing glass set is perfect for whiskey, old-fashioned, Martini, Negroni.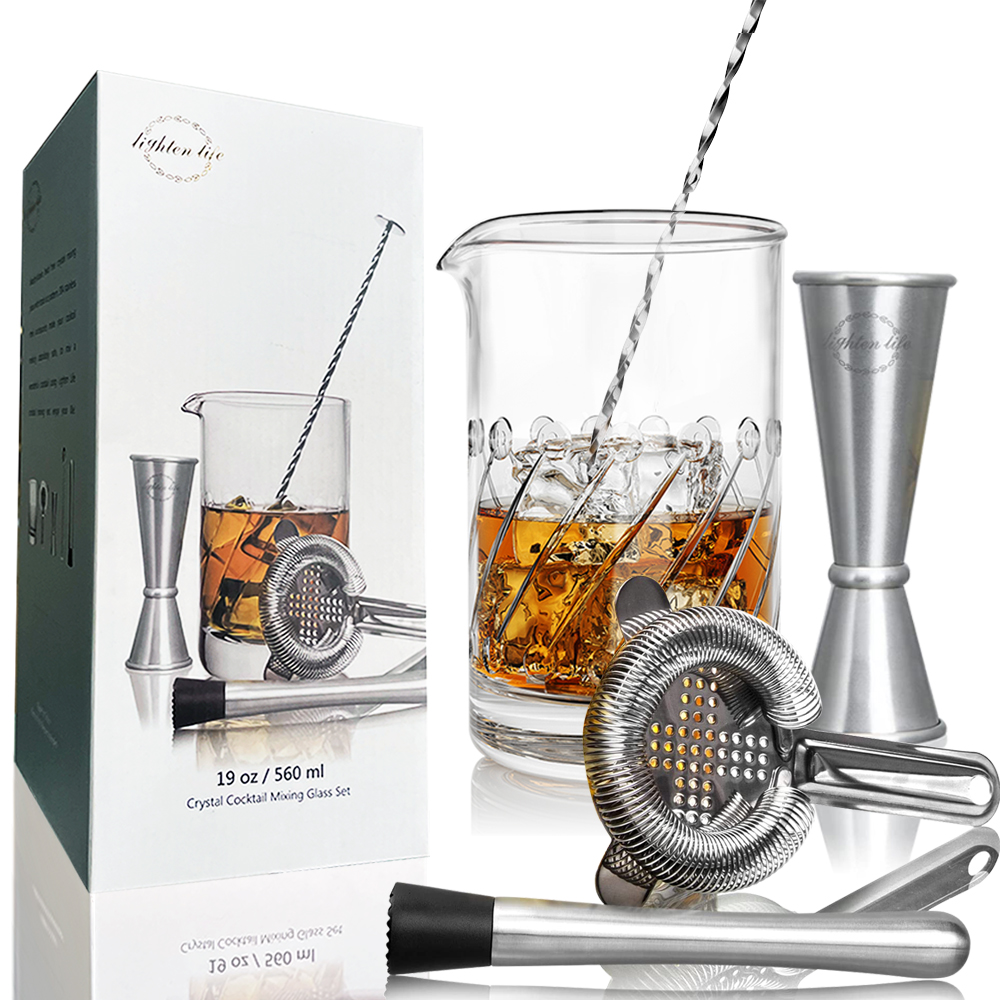 Ideal Gift for you !!
Cocktail mixing glass is packaged well and it will be an elegant gift for your boyfriend ,husband, boss, or yourself.
Cocktail is a part of some occasions such as Wedding, Housewares, Housewarming, Women's Day, Mother's day, Independence Day, Father's day, Memorial Day, Labor Day, Anniversary, Thanksgiving, Christmas, New Year.

Premium 304 Stainless Steel Bar Kit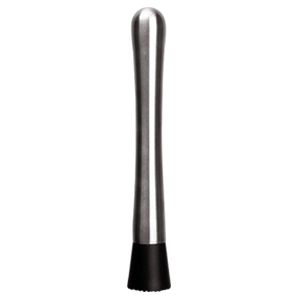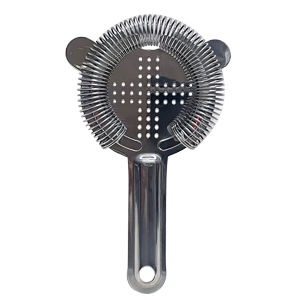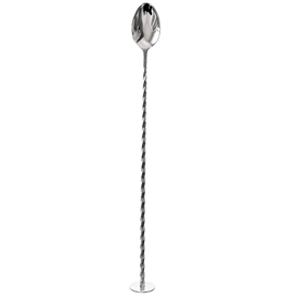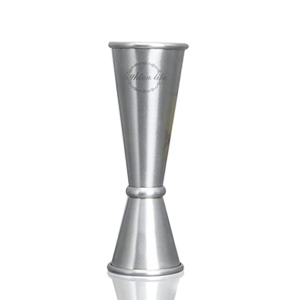 100% Lead Free Seamless Cocktail Mixing Glass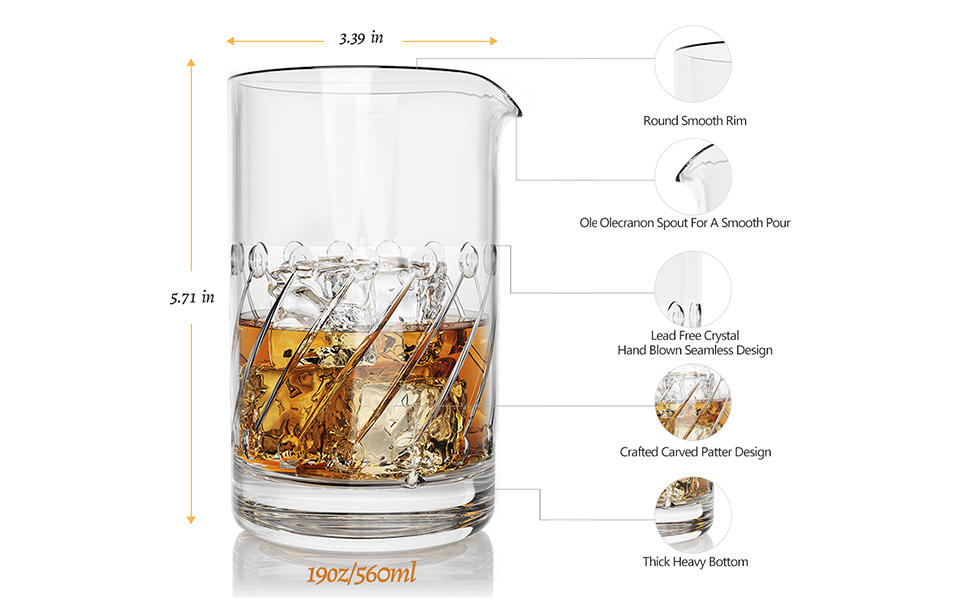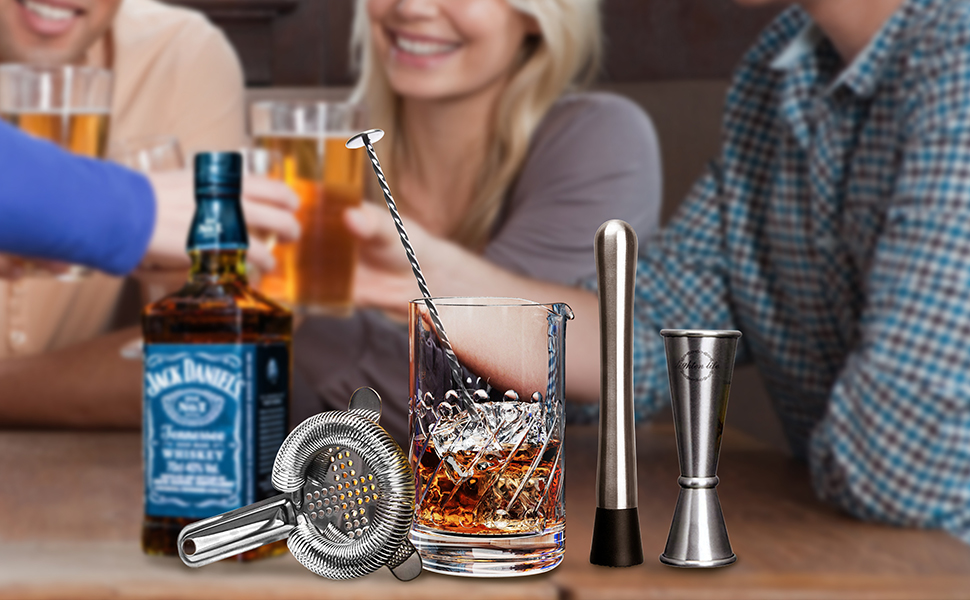 Please be aware that due to your computer monitor display the color may have some difference between the picture and the physical item

Please according to you to buy the dress fabric, select the corresponding fabric color chart